Masih ada yang tanya admin, adakah diamond gold skincare ni bahaya?
Pada tahun 2018, KKM telah mengharamkan produk ini kerana mengandungi bahan beracun berjadual seperti merkuri. Lihat gambar dibawah ya: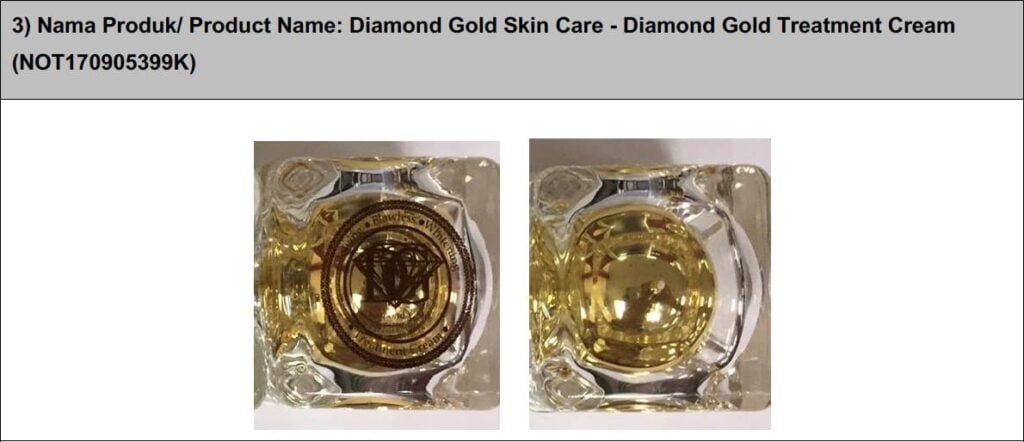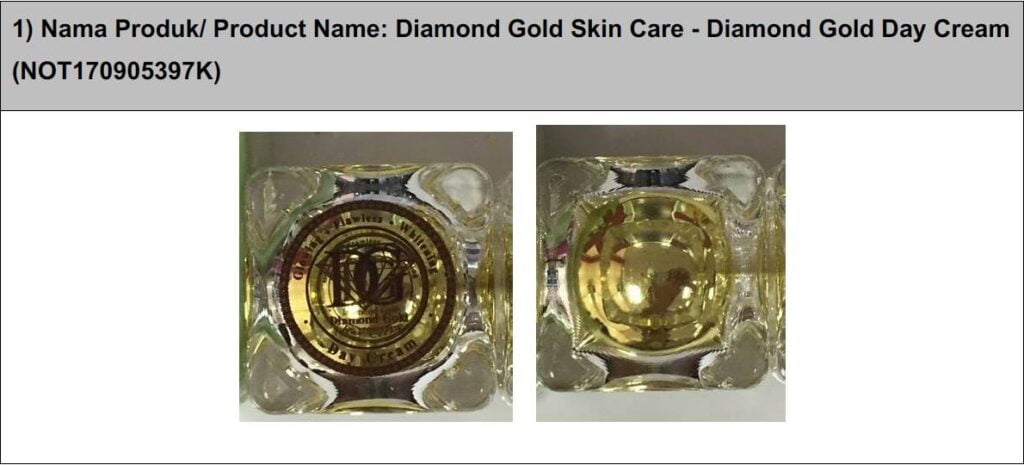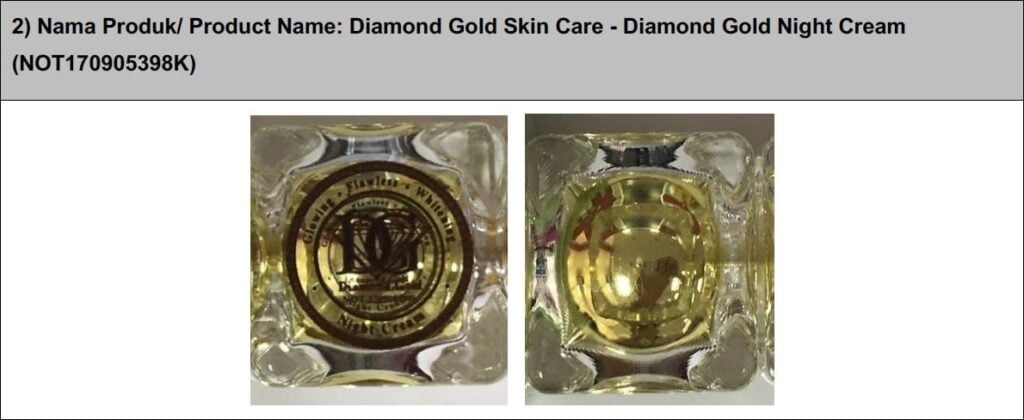 Lulus KKM? Jangan tertipu. Produk kosmetik tidak pernah lulus KKM. Anda boleh baca Produk Lulus KKM? Ubat Kelulusan KKM? Anda Ditipu!
Produk Fake, Tiruan?
Berkali-kali admin ingatkan. Tiada fake dan tiruan ya untuk produk sebegini. KKM tidak pernah mengambil sampel fake atau tiruan. KKM ambil sampel daripada HQ produk tersebut.
Jika KKM ambil sampel tiruan, Founder berhak saman KKM.
Sumber: NPRA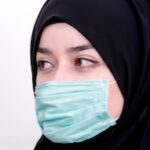 10+ years Experience in Pharmaceuticals, Supplements, Medicines & Cosmetics. Spead the Awareness to enjoy healthy lives!